Impressum
Herausgeber
Responsible for Internet Website Contents:
LGBTOURS - John Rogers
Weiherweg 30
90556 Cadolzburg
Germany
Telefon:
Telefax:

Kontakt:
+49 (0) 9103 - 1697
+49 (0) 9103 - 717006


Registered with Chamber of Commerce (Industrie- und Handelskammer) Nürnberg Nr. 94455
VAT Identification Number: DE132718149
Authorized representative: John Rogers
Liability Notice: Despite carefully verifying the contents, we do not assume any liability for the contents of links to external websites. The owners of these external sites are solely responsible for the contents of these sites.
According to § 37 VSBG we are obliged to inform you that a dispute resolution board for disputes between consumers and companies has been established. We do not currently participate in and are not obligated to dispute settlement procedures before a consumer arbitration board. You can contact these boards, but participation is voluntary for both sides.
Allgemeine Verbraucherschlichtungsstelle:
(Center of Conciliation) Zentrum für Schlichtung eV, Strassburger Str. 8, 77694 Kehl
Online dispute resolution pursuant to Art. 14 para. 1 ODR Regulation: The European Commission provides a platform for online dispute resolution (OS platform). You can reach them at http://ec.europa.eu/consumers/odr/ .
Picture credits:
SDG-Sächsische DampfeisenbahngesellschaftL mbH (Sven Oettel, Michael U.Kratz-Leichsenring, Kati Schmidt), Pressnitzalbahn (Thomas Poth), Parkeisenbahn Dresden
MOB (Montreux Oberland Bernois) Goldenpass, Georgetown Loop Railroad, Royal Gorge Route Railroad, Cumbres & Toltec Scenic Railroad and John Rogers.
Responsible for content in accordance with § 6 TMG: John Rogers
This page is sponsored by: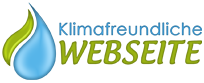 Diese Webseite wird klimafreundlich mit Öko-Strom betrieben.

Redaktionssystem
This web site uses the editorial system PortUNA.cms.